asme music
asme music is an independent music label located in Grenchen, Switzerland.
Philosophy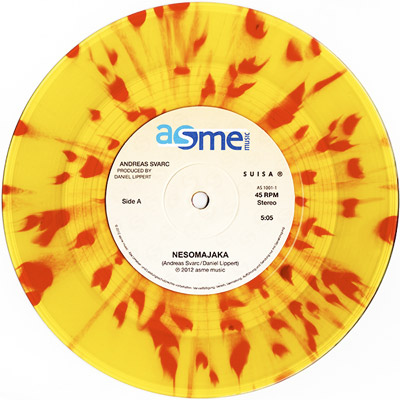 In today's, very fast-moving and mass-consume oriented world, asme music has decided to form a kind of antipol. We want to create high-quality and long-lived productions that fulfill the musician's and listener's requirements and thereby stand out in terms of sheer quality.
For this we chose to publish and market physical sound carriers (vinyl records, CDs) with optimum sound quality, as well as offering digital downloads in possibly uncompressed formats.
We are convinced of the fact that quality will always win on a long-term basis and that both musicians and listeners will appreciate our commitment and our love for the detail.
We know that we do not address (at least not at the moment) the mass-market, but neither our musicians nor we do intend that. We concentrate on the lovers of honest music, because music is our passion. If you feel addressed by this, we welcome you to our small but honest circle of friends.
History
In January 2012, three musicians who already wrote songs for years, but never published a single one, united. The songs they wrote were unique and special and everything else than compatible for the mass-market. Still, the prevailing mood of the songs was relatively similar.
All initial members had the same opinion that we will experience a new type of music in the next years, with a lot more positive mood compared to what you can hear on the radio nowadays. They wanted to create a type of avant-garde, which could be taken as incentive for a musical reorientation. Also, all of them had a pretty high requirement of music quality that probably surpasses that of a normal music consumer.
These things in common were the drive to create a label in order to improve the cold music world by promoting honest and positive music. The name asme music was adapted by Andreas Svarc. Originally, this acronym stood for "Andreas Svarc Musical Entertainment & Education".
Now it is a name without any definition.
This relatively spontaneous decision to form a record company immediately led to the publication of a vinyl single two months later, which can probably not be found a lot in this form and quality on today's market.